Events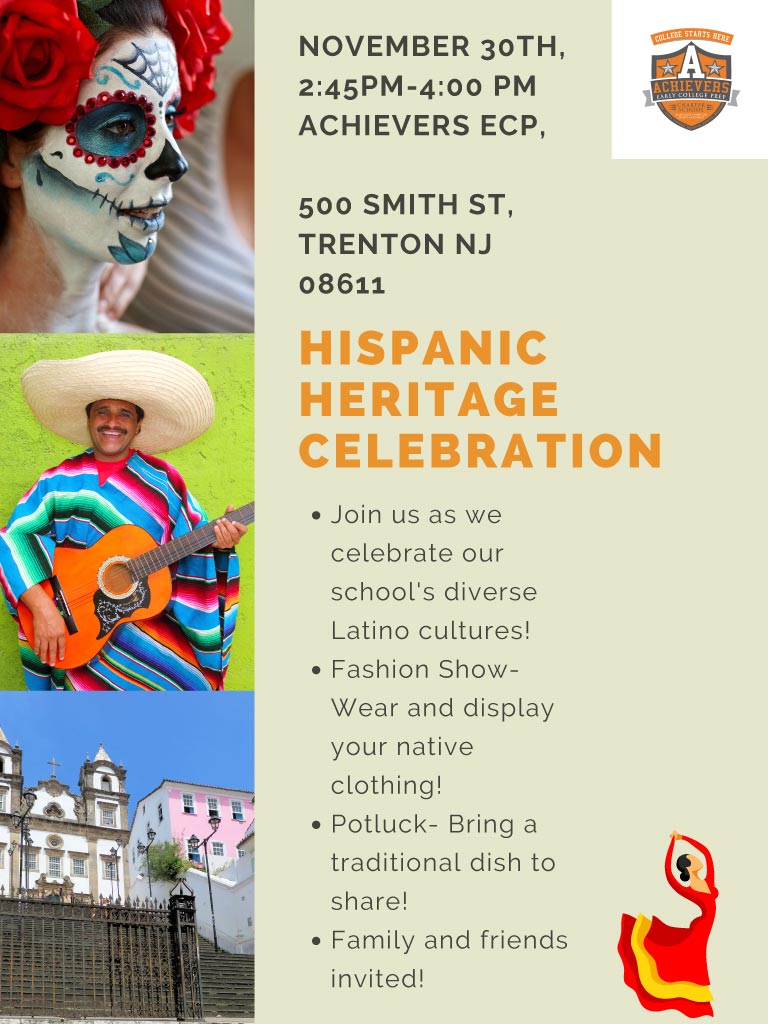 Hispanic Heritage Celebration Flyer
Thursday, October 18th from 12pm to 12:45pm at 500 Smith Street, Trenton, NJ 08611
Board Organization Meetings
Saturday, March 10 from 12pm to 3pm
500 Smith Street, Trenton, NJ 08611
Tuesday, April 23 from 6pm to 8pm
500 Smith Street, Trenton, NJ 08611
Thursday, December 6 from 6pm to 8pm
500 Smith Street, Trenton, NJ 08611
Thursday, January 10 (2019) from 6pm to 8pm
500 Smith Street, Trenton, NJ 08611
Thursday, February 7 from 6pm to 8pm
500 Smith Street, Trenton, NJ 08611
Thursday, March 7 from 6pm to 8pm
500 Smith Street, Trenton, NJ 08611
Thursday, April 4 from 6pm to 8pm
500 Smith Street, Trenton, NJ 08611
Thursday, May 2 from 6pm to 8pm
500 Smith Street, Trenton, NJ 08611
Thursday, June 6 from 6pm to 8pm
500 Smith Street, Trenton, NJ 08611
*Thursday, July 11 from 6pm to 8pm
500 Smith Street, Trenton, NJ 08611
*2nd Thursday due to July 4th holiday
Past Events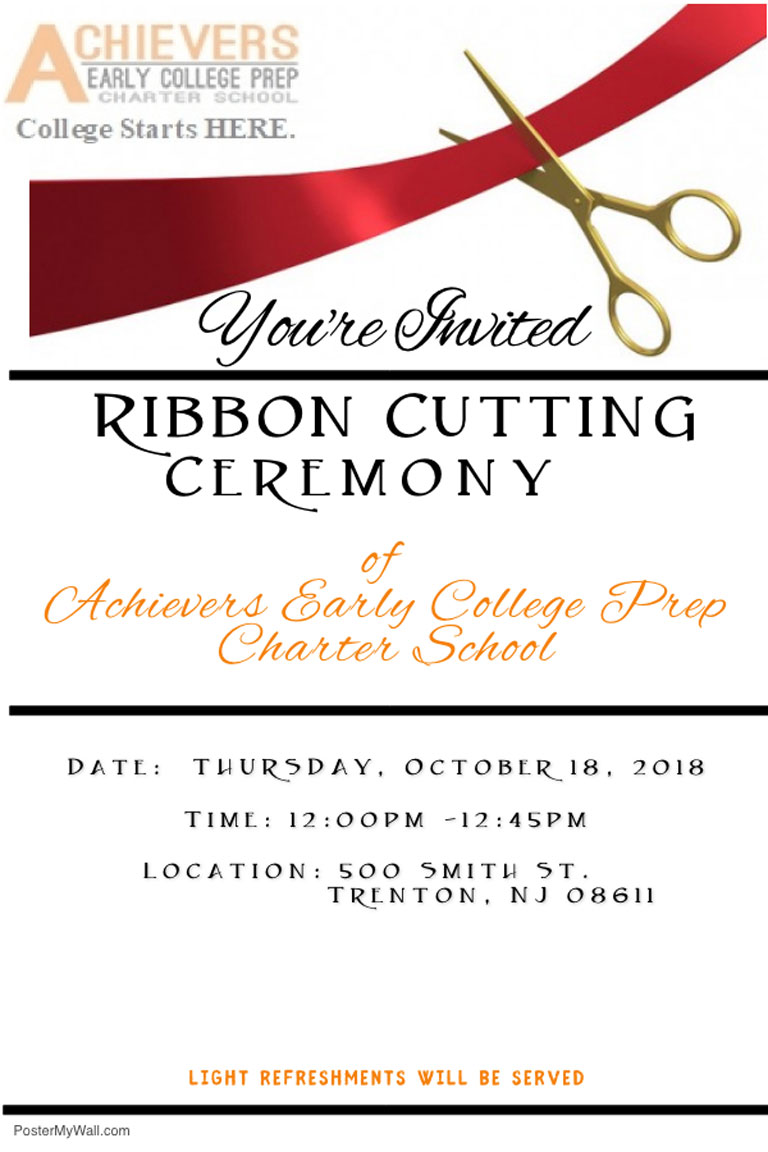 Ribbon Cutting Ceremony
Thursday, October 18th from 12pm to 12:45pm at 500 Smith Street, Trenton, NJ 08611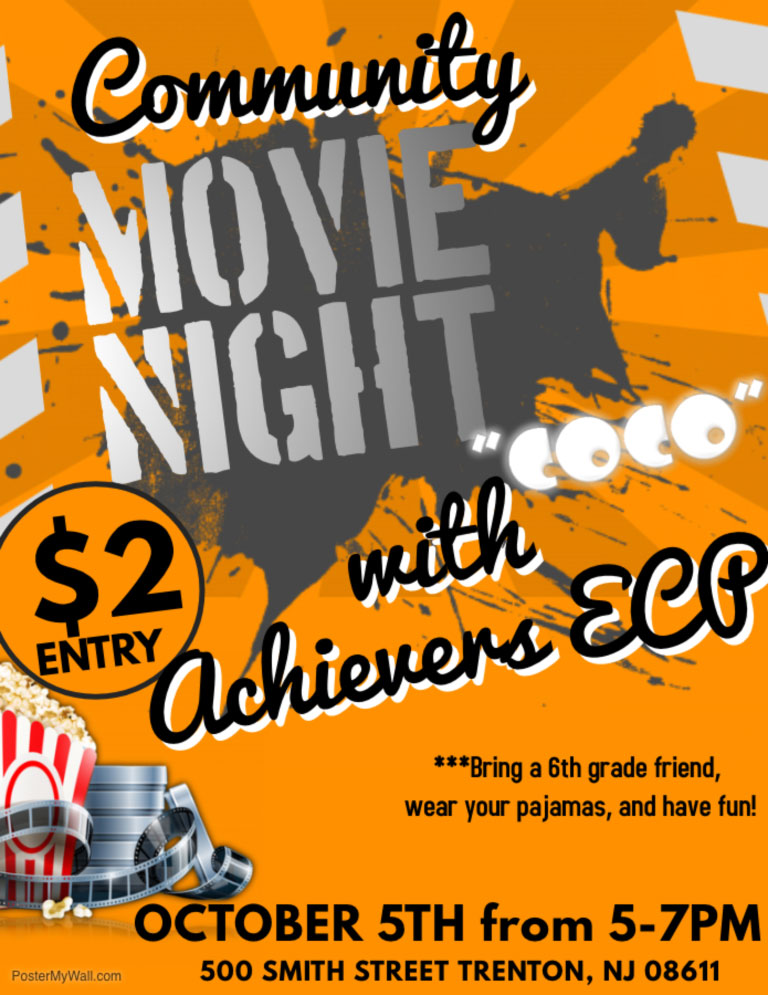 Community Movie Night with Achievers ECP
Friday, October 5th from 5pm to 7pm at 500 Smith Street, Trenton, NJ 08611

Back to School Night
Thursday, September 6th from 4.30 PM to 6.30 PM


Lottery
Our first lottery is next Wednesday March 14th! This will be for ALL students entering the 6th grade in the 2018-2019 school year. Our lottery will take place at our office: 247 E Front St, Trenton, NJ 08611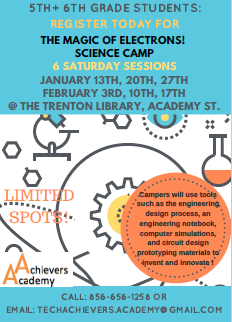 Join Us for our Winter Science Camp,
The Magic of Electrons

, at the Trenton Public Library.

Be sure to attend all six Saturdays: January 13th, 20th, 27th, and February 3rd, 10th, and 17th from 1 PM to 3 PM to become an electronics genius and be eligible to win your own robotics kit! Students in grades 4-6 (ages 9 through 12) are welcome.

Please register here.